Who We Are
Do you face Huge Problem/Stress, and tired of reminding people of their tasks they are supposed to do? Do you think your larger portion of daily time is wasted in routines i.e. mostly in reminding people? or in other words, not able to complete the tasks and projects on time, is not only irritating you, but also becomes principal cause of the occupational stress/ ill health?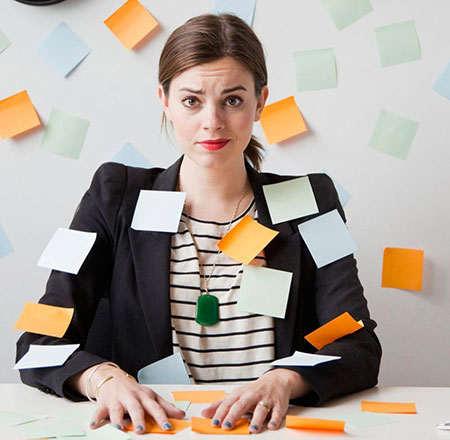 Do you agree or feel that generally many projects have good planning but are not executed effectively/on time. Generally people need many reminders. You would agree that there are very few people who execute their tasks without reminders. Generally only 10 % people do the allocated tasks without reminders, 30 to 40 % people need 2 reminders, balance 45 % would need 3 and, balance 5 % would require even more than 3 reminders before they complete the tasks . This is a very stressful /painful process for both the task assigner (allocator) and assignee (performer) as both might get irritated. To solve this worldwide problem, we introduce here a simple but very effective smart tool "SMART -REMINDER" "Kabhi Bhoolta hi nahi" that does this task of reminding through auto messaging both 1. "text messages" and 2 " email messages" . This tool can be applied for these following areas but not limited to such as : recurrent legal obligations (say taxes / insurance / legal/bank statements,) MIS reports, payment collections, proposals , product developments , review meetings, daily work meetings even the personal work etc. . Timely completion of the tasks in the above areas is very important for any organization / professional.
No one can achieve timely bigger goals / outstanding results, unless planned tasks are completed on time. Bigger Goals need bigger team, Bigger teams have numerous people and tasks, numerous people and tasks , generally more tendency to forget therefore consequently the Goals are not achieved or delayed. This all need more and prompt timely reminders to the task performers. This can be achieved by "SMART REMINDER" –"Kabhi Bhoolta hi Nahi. With a very nominal monthly investments.

GET ONE MONTH FREE TRIAL TODAY
Better Employee – Employer / Senior – Junior Relations
Better cohesion in team – Effective team work
Reduced stress more peaceful work
On time completion guarantee / Enhanced confidence
Leaders Time release from routines - utilization of leaders time in innovative / creative work
More innovation means more uniqueness – less competition
Above all results in – better profits /growth
Auto Reminding messages (3-4 times) (text and e-mail)
Assign dates, performers for one timer tasks You can assign the one timer tasks with dates and performer name.
Assign dates, performers for regular repeating tasks Many tasks are to be done on a regular basis say monthly, quarterly, etc. These can be set with dates and performer name for auto reminding etc.
Get Reports for Assigned Work you can view the summarized status visually, with colors, of all the tasks i.e. say pending before target date, completed on time etc.
Assign sprint projects with multiple tasks and people You can allocate the multiple tasks with multiple dates for small small projects /cross functional teams
Get status reports of assigned tasks. you can view the summarized status visually, with colors, of all the tasks i.e. say pending before target date, completed on time etc.
SIGNUP FOR FREE TRIAL
INVEST FOR PEACEFUL TASKING
MINI
₹
4388/Yearly
You Save ₹ 399
Administrator (Upto) 1
Employees (Upto) 4
Total Users 5
Monthly SMS 500
MEGA
₹
8789/Yearly
You Save ₹ 799
Administrator (Upto) 2
Employees (Upto) 8
Total Users 10
Monthly SMS 1000
SUMO
₹
12089/Yearly
You Save ₹ 1099
Administrator (Upto) 3
Employees (Upto) 12
Total Users 15
Monthly SMS 1500